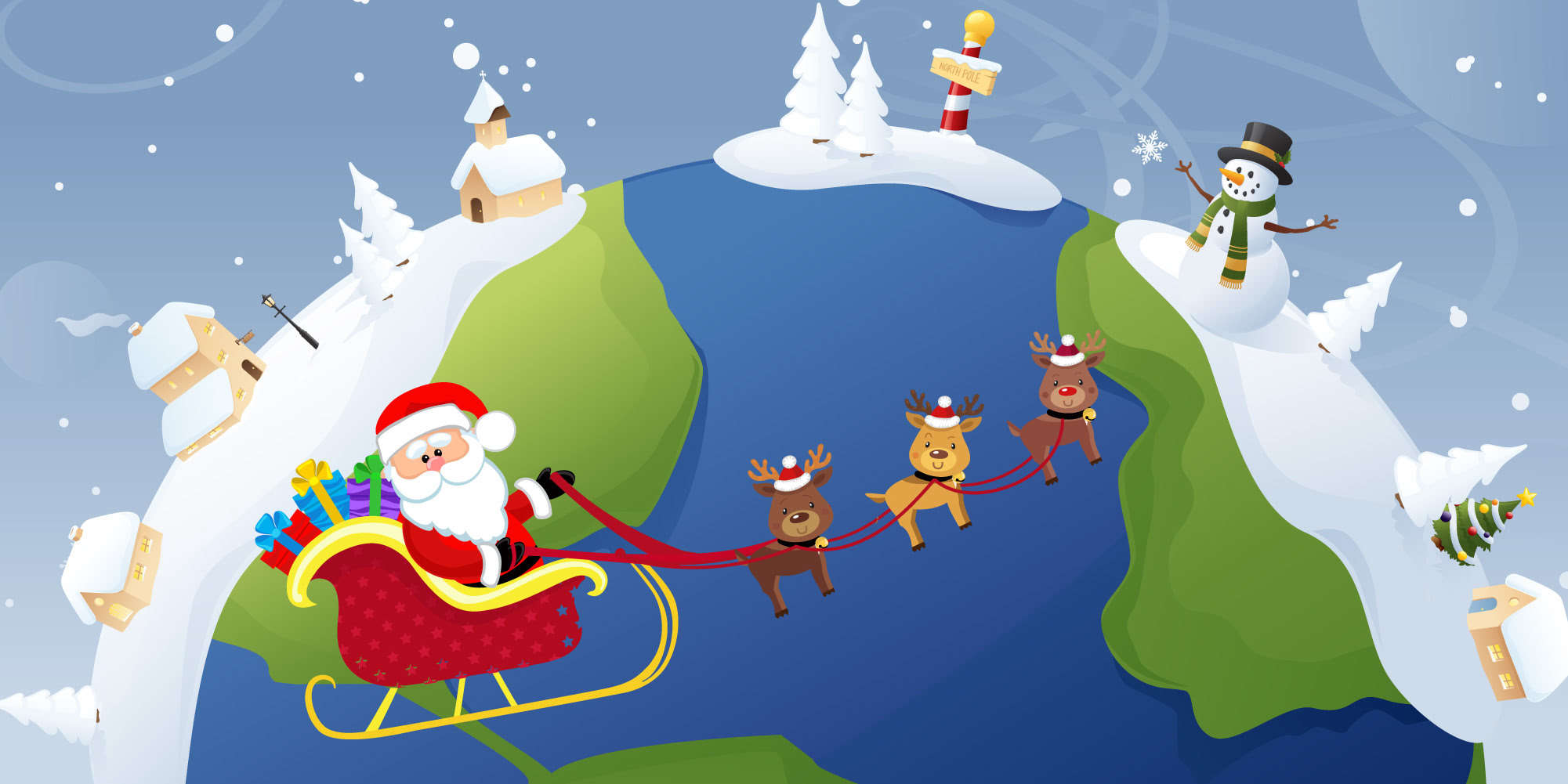 Santa's On His Way!
Follow His Journey Around The World
It's Christmas Eve, and children across the country are waiting for Santa Claus to make his way down the chimney and deliver presents.
But where is Santa now, and when will he arrive in the United States – or more importantly, in their state? High-tech trackers by the North American Aerospace Defense Command and Google are monitoring the big guy and his reindeer and offering minute-by-minute updates on his location as he flies around the world.